This image is of the Lyric Theatre on Shaftesbury Avenue as it prepares to host the first musical to be performed in the West End after coronavirus restrictions forced the closure of all theatres. The show Six, a pop-concert musical based on the story on the six wives of Henry VIII, will transfer from the Arts Theatre for a limited run. Bookings are currently being taken for performances between 14 November 2020 and 31 January 2021.
The Lyric is managed by Nimax Theatres who have announced they will reopen all six of their West End venues from October. Each will hold socially distanced shows. Their first show will be This is Going to Hurt performed by comedian Adam Kay at the neighbouring Apollo theatre. Kay, a former junior doctor, will open with a free night for NHS staff. His show is planned to run from 22 October to 8 November 2020.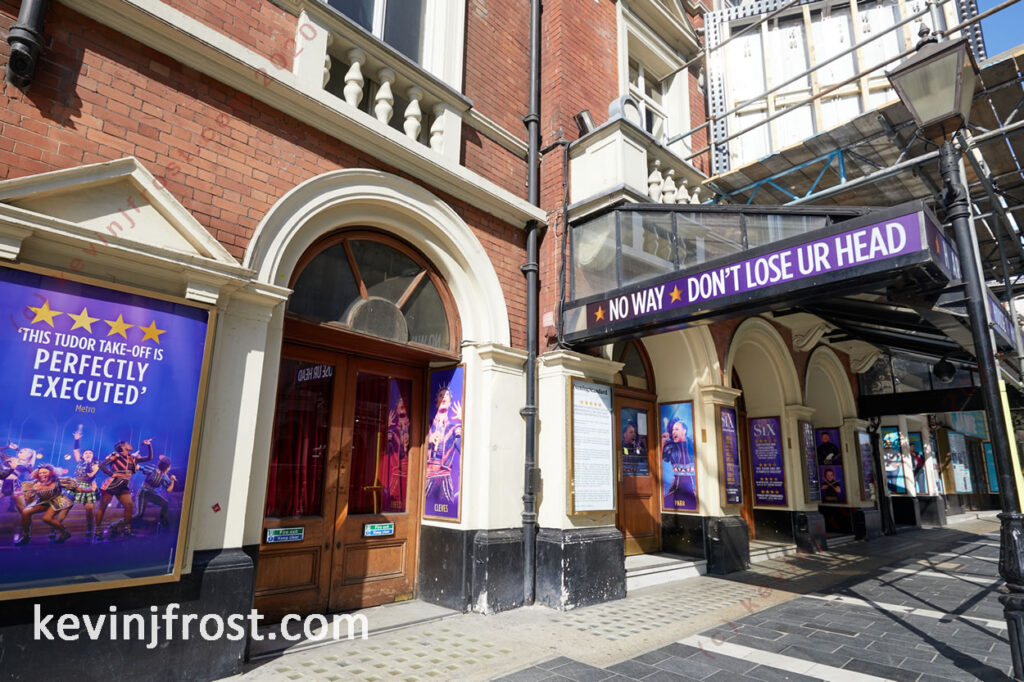 ---
Further information.
---
Image information.
Date taken: September 2020.
Camera: Canon EOS 5D (Mark IV) with 16-35mm lens attached.
---