I captured these images walking across Waterloo Bridge this week on a sunny clear winter morning. The commercial skyscraper known as Twentytwo, named after its postal address of 22 Bishopsgate in the City of London, is so tall that it casts a long reflection of the rising sun all the way to the bridge. Twentytwo, which has 62 storeys and is 278 m (912 ft) high, was completed this year and is currently being fitted out. It is currently the second tallest building in the United Kingdom.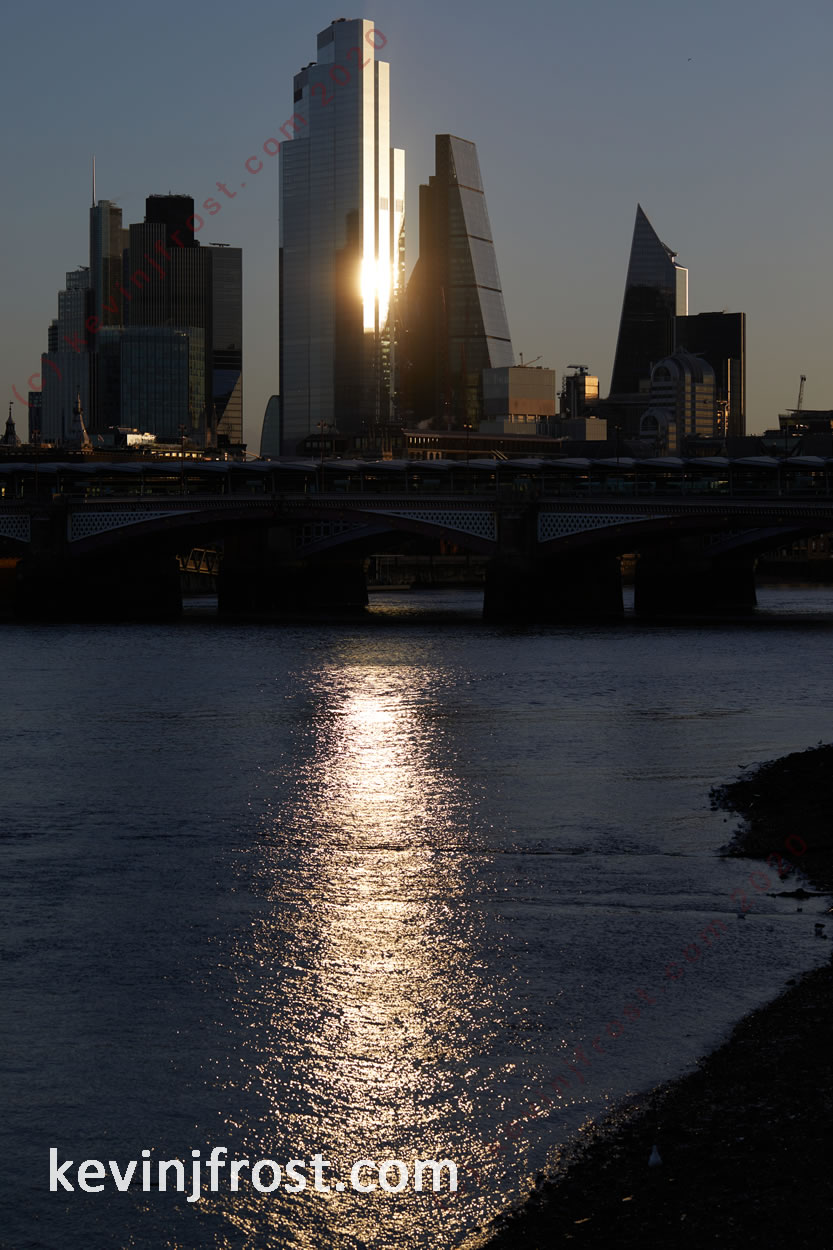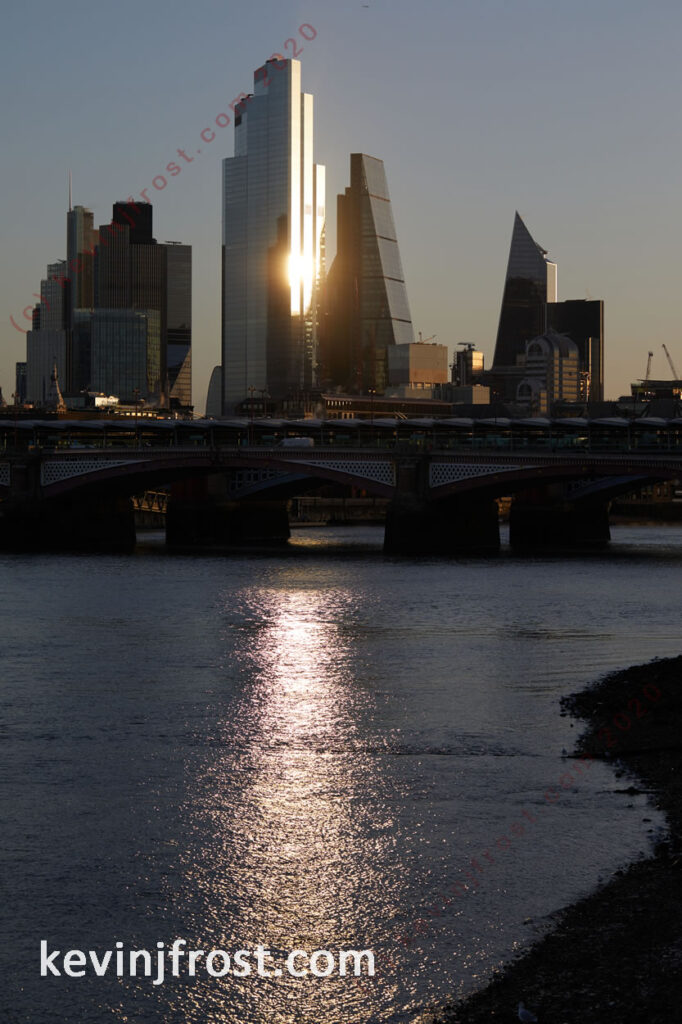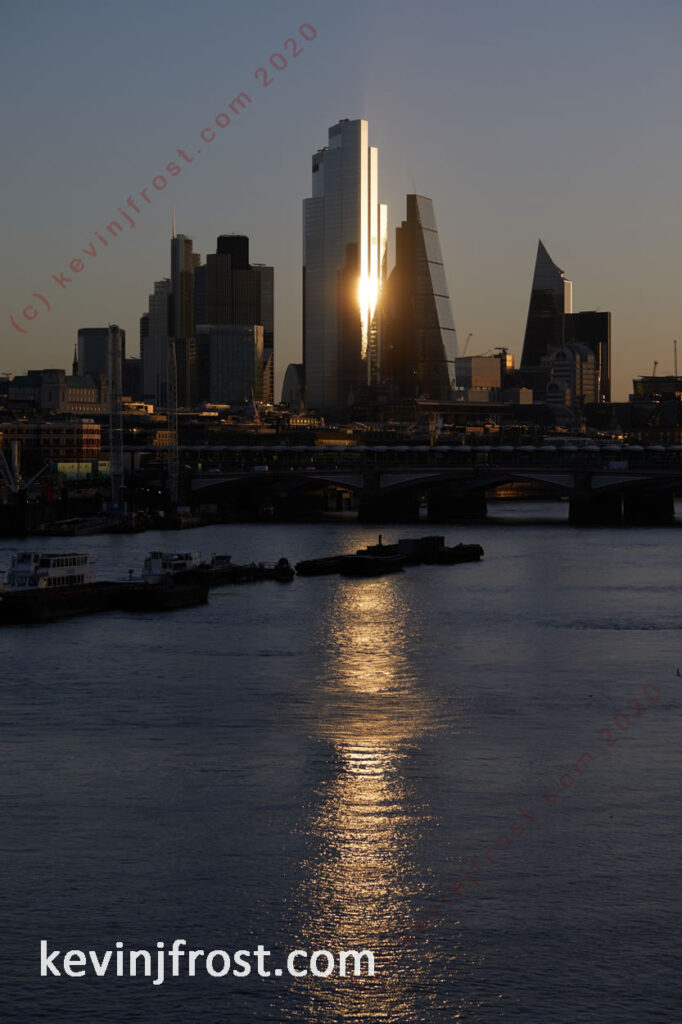 ---
Further information.
---
Image information.
Date taken: December 2020.
Address: Lambeth Bridge.
Camera: Canon EOS 5D (Mark IV) with 100mm lens.
---