The boarded-up front of the Joe Allen restaurant in London's theatreland. The venue, popular amongst actors, was forced to shut its doors at the end of March due to the coronavirus pandemic. The Covent Garden venue, which is covered with the theatre memorabilia inside, was first opened in 1977. It is a sister restaurant to the original New York site, named after its owner and creator.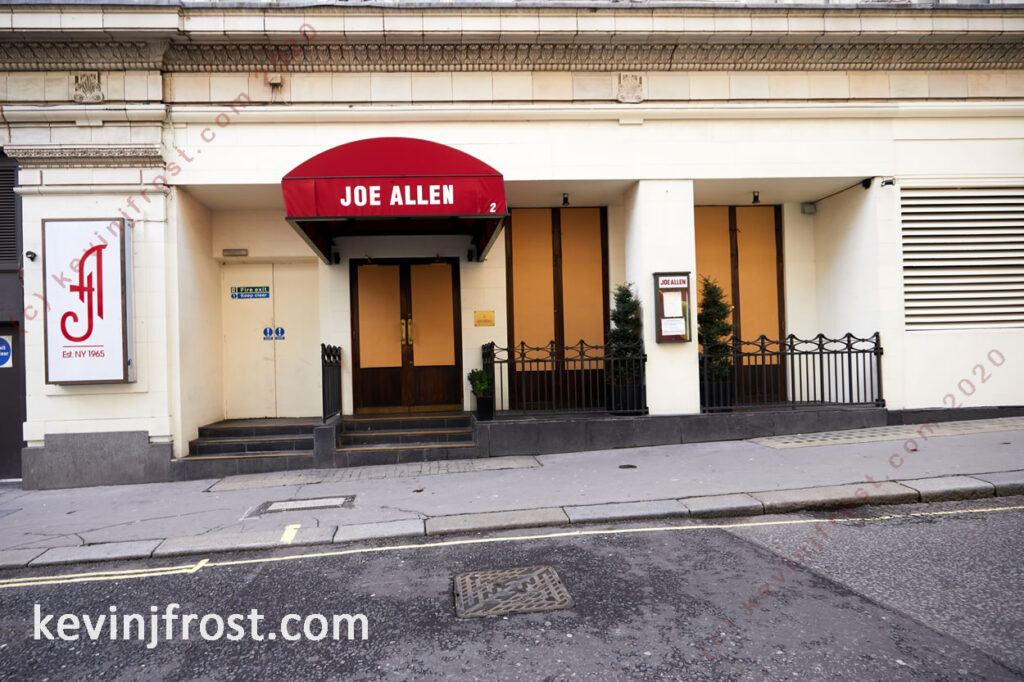 ---
Further information.
---
Image information.
Date taken: October 2020.
Address: Burleigh Street, Covent Garden
Camera: Canon EOS 5D (Mark IV) with 16-35mm lens attached.
---