Protestors gathered in Parliament Square, central London on Wednesday, 6 January 2021 to demonstrate against further official measures that have been brought in since the coronavirus pandemic hit the U.K. The protest was called on the same day that Parliament was voting to put through retrospective legislation that Prime Minister Boris Johnson announced on Monday evening.
The main image features anti-lockdown activist Debbie Hicks standing next to a number of police vans after being arrested. Hicks, from Gloucestershire, recently filmed an empty part of a local hospital on Boxing Day and posted it online for which she was arrested.
As with previous anti-lockdown protests, police were there in very large numbers and I noticed one covert surveillance van monitoring individuals. Police were keen to move away people who were in Parliament Square, whether they were in groups or not. Individuals would be selected and arrested by several officers. In one case I saw three protestors held in handcuffs by the top of Parliament Square for over an hour, in the freezing cold, despite several vans around that could have taken them away.
These images are a gallery of some of the photos I captured from the protest (click on any image to view all as a slideshow):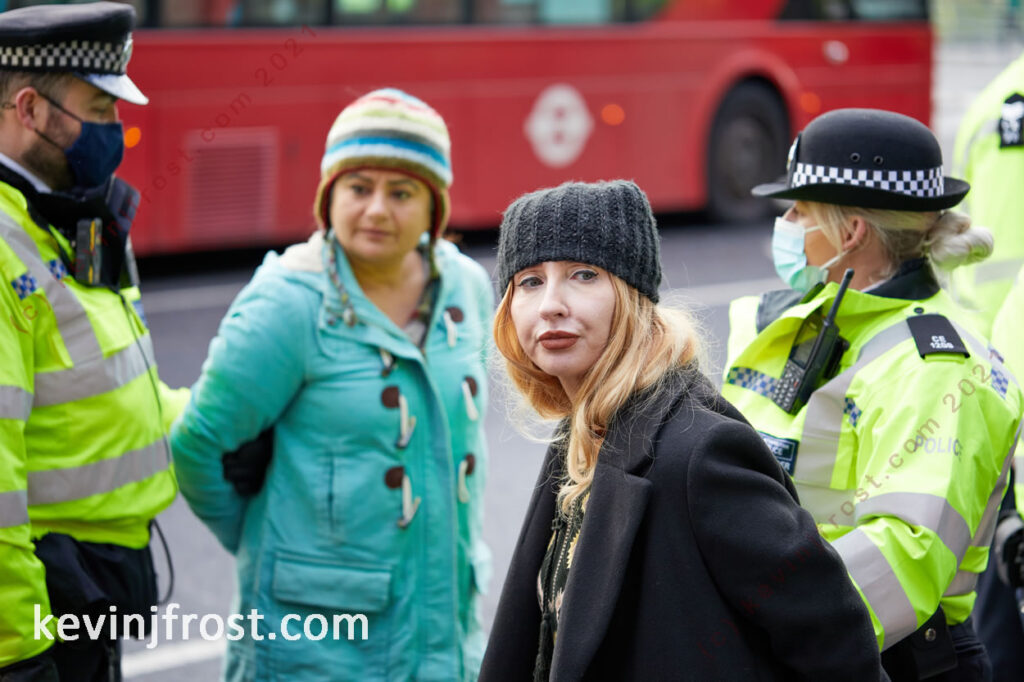 ---
The protest occurred whilst Boris Johnson warned the House of Commons that the tough lockdown restrictions could remain in place across England until April, prompting Charles Walker, Member of Parliament for Broxbourne, to make this speech addressing some of the implications of such a move and also attacking the way journalists have belittled some members of the public. Walker was one of just 16 members who voted against the new measures. All 16 were either Conservative or Democratic Unionist party members.
---
---
Image information.
Date taken: January 2021.
Address: Parliament Square, Westminster.
Camera: Canon EOS 5D (Mark IV) with 100mm lens.
---