Image of the front of the Hilton hotel on Park Lane decorated for the 2020 Christmas festive period. Situated on the edge of Park Lane and facing out to Hyde Park, the 28-storey, 101 metre tall building dates from the early-1960's.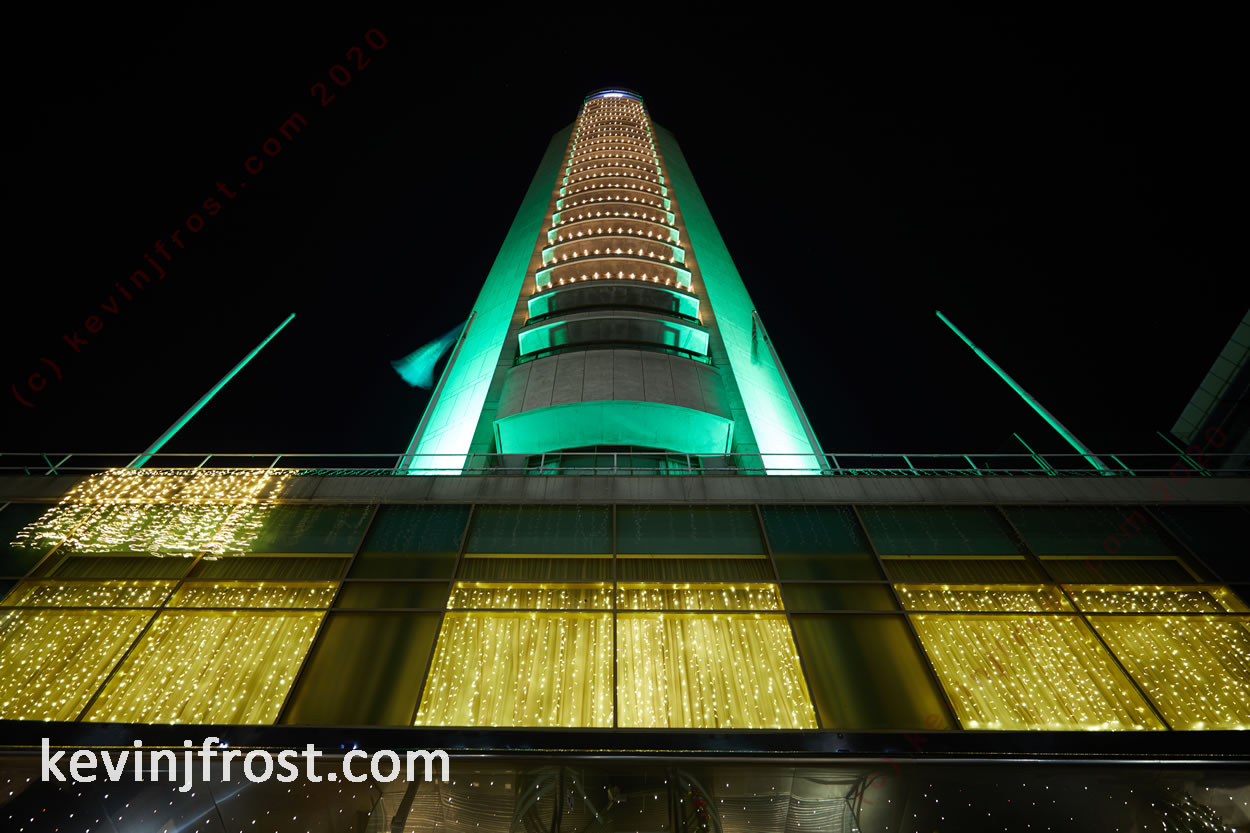 ---
Image information.
Date taken: December 2020.
Address: Park Lane, Mayfair.
Camera: Canon EOS 5D (Mark IV) with 16-35mm lens and tripod.
---
---
Every day in December 2020 I will be posting images of the best festive lights that I have seen adorning London during my walks. I have been taking these images mainly in on early crisp mornings when i find the light is better and there are less people about to walk past the camera whilst it tripod mounted. Most are confined to central London due to travel restrictions during the coronavirus pandemic. You can view the images of other festive lights using the link below (the number corresponds to the day in December they appear).
Leicester Square (Westminster).
EL&N Tree of Hope (St. Pancras Station).
Strand (Westminster).
Covent Garden.
Selfridges (Oxford Street).
Four Seasons (Mayfair).
---
Hilton Park Lane.
The London Hilton on Park Lane is a hotel situated on Park Lane, overlooking Hyde Park in the exclusive Mayfair district of London. It is 101 metres (331 ft) tall, and has 28 storeys. It was originally designed to have 512 rooms but this number has reduced as some have been converted to become executive suites. A restaurant occupies the top floor of the building. The Hilton Park Lane was officially opened on 17 April 1963 by Beryl Laverick, wife of then Chancellor of the Exchequer, the Conservative politician Reginald Maudling. Conrad Hilton, President of the international hotel group he founded, was also present. It was the first Hilton to open in the U.K. The Grenadier Guards performed a fanfare at a cutting-the-ribbon event.
The Hilton was one of a number of tall buildings constructed in the capital in the early to mid-1960's following the lifting of height restrictions, that also included the Empress State Building (100m), Portland House (101m), Shell Centre (107m), CentrePoint (117m), Millbank Tower (118m), and the Post Office Tower (177m).
On 5 September 1975, the London Hilton was the target of an IRA bomb which killed two people and injured 63 others. On 15 January 2018, Dolores O'Riordan, lead singer of the pop group the Cranberries, drowned in a bath whilst staying at the hotel, after drinking an excessive amount of alcohol.