This illuminated reindeer, robin and husky form part of the 2020 festive display at More London, overlooking Tower Bridge.
I had seen the display a couple of weeks back during the daytime so decided to revisit it to capture the scene before dawn, although it turned out to be a freezing cold and wet morning.
More London, a commercial area between London Bridge and Tower Bridge developed between 2000 and 2010. It includes City Hall, a sunken amphitheatre called The Scoop, office blocks, shops, restaurants, cafes, a Hilton hotel aswell as pedestrianised areas. The area is part of the London Bridge City area, which includes No.1 London and Hay's Galleria.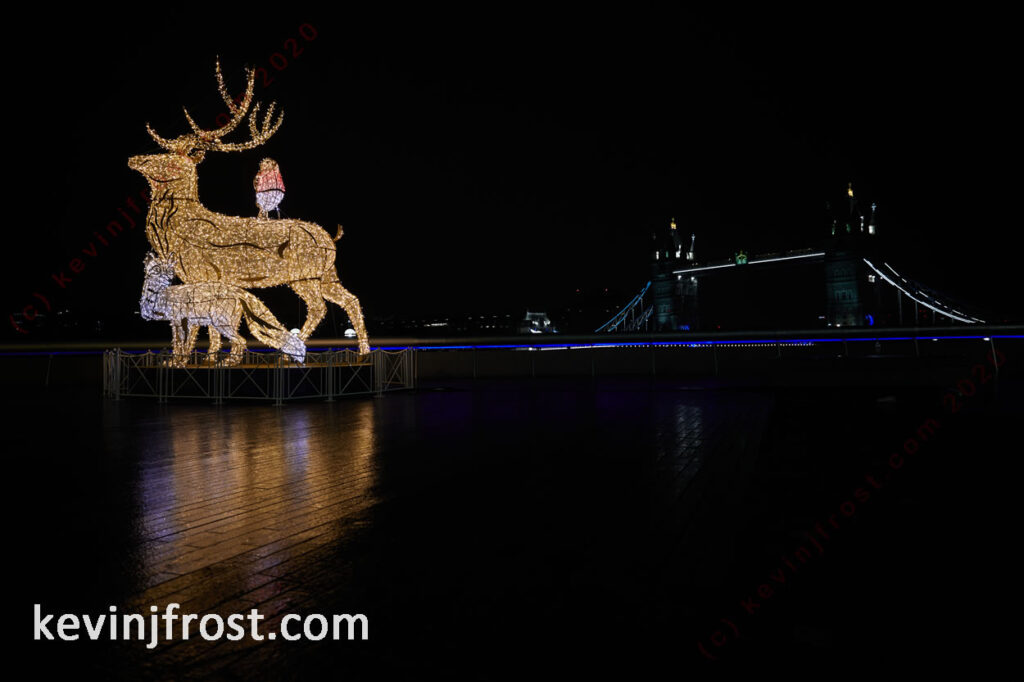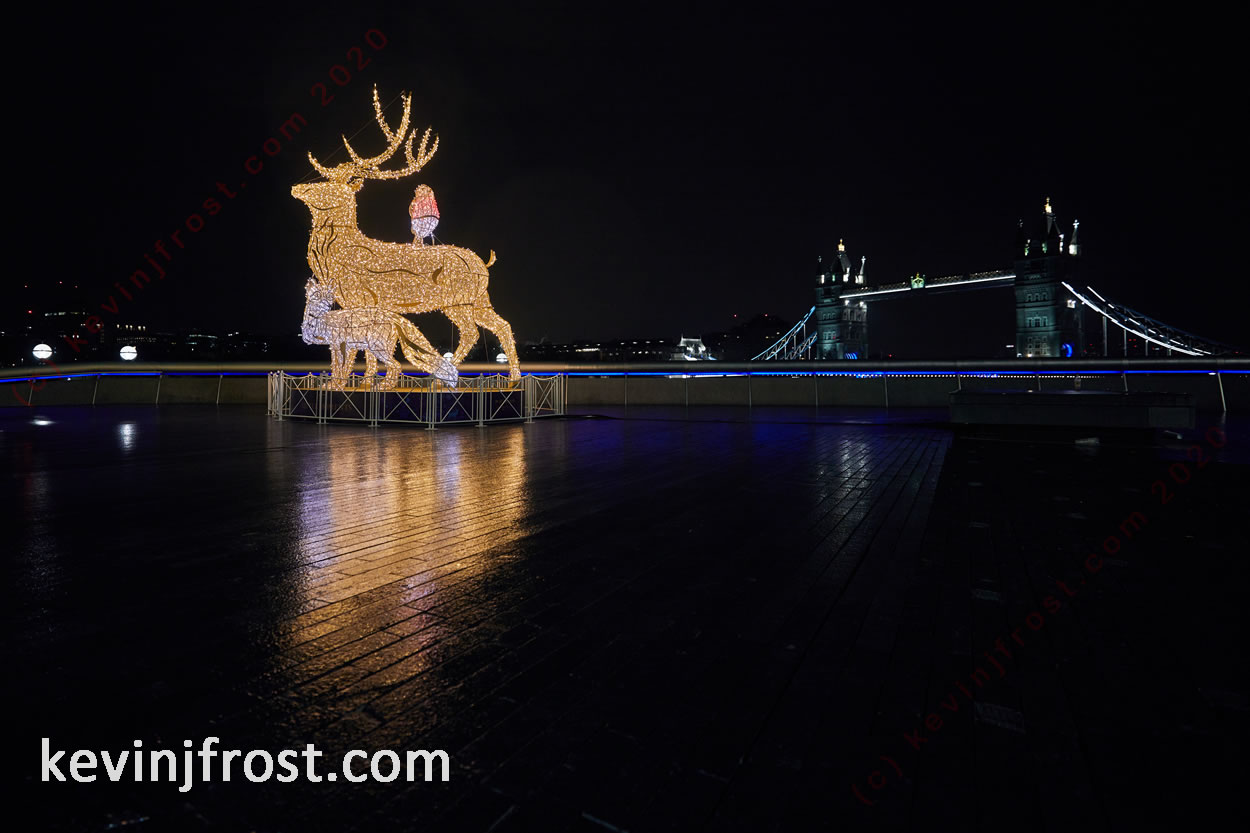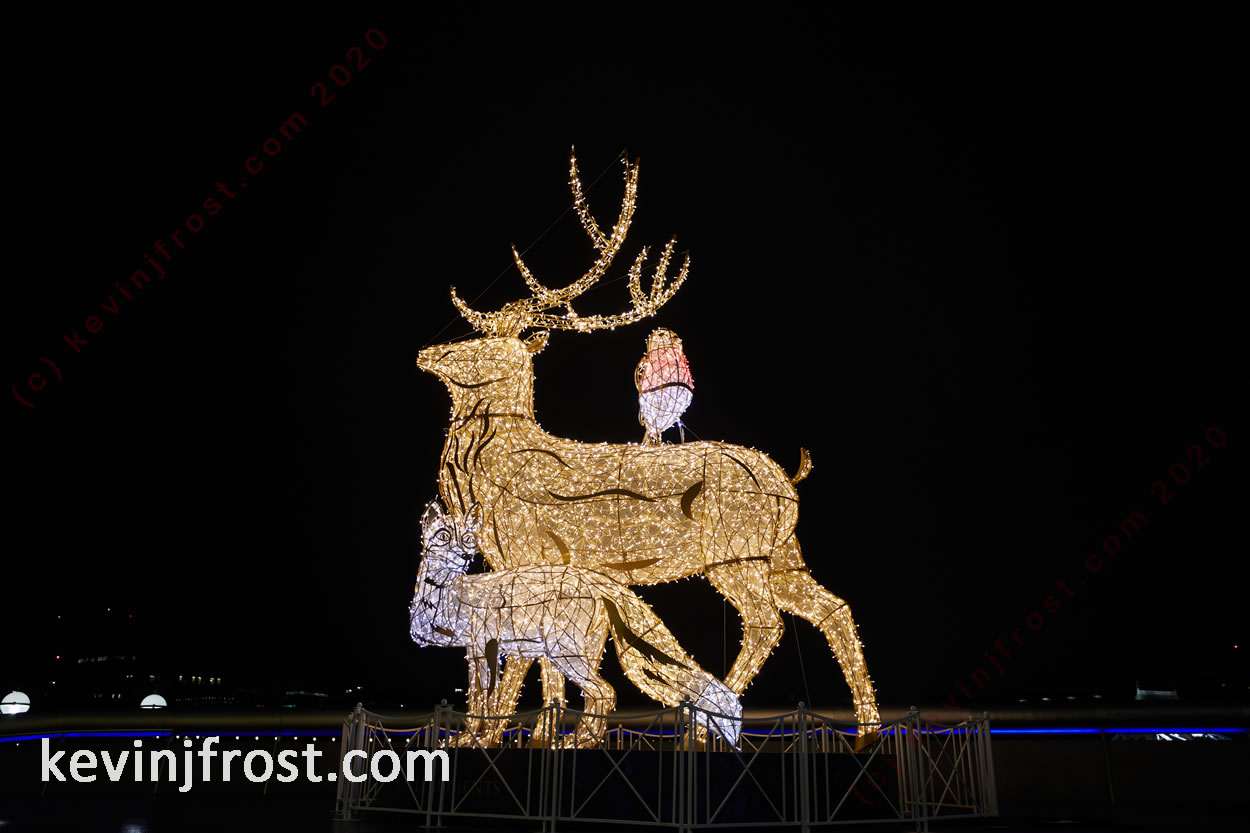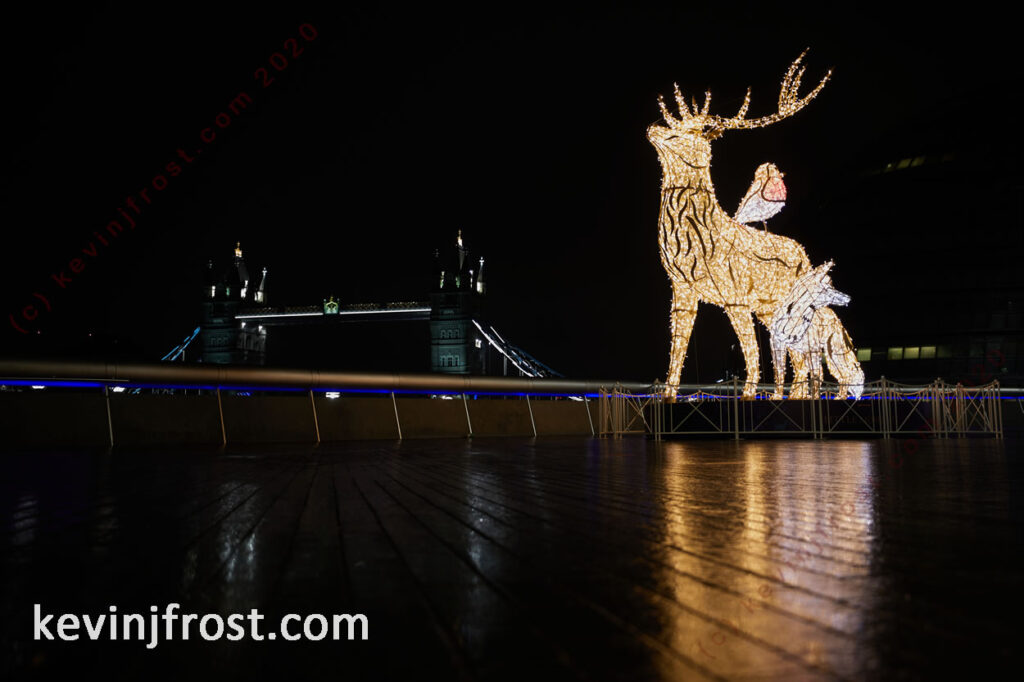 ---
Image information.
Date taken: December 2020.
Address: More London, Southwark.
Camera: Canon EOS 5D (Mark IV) with 16-35mm lens.
---
---
Every day in December 2020 I will be posting images of the best festive lights that I have seen adorning London during my walks. I have been taking these images mainly in on early crisp mornings when i find the light is better and there are less people about to walk past the camera whilst it tripod mounted. Most are confined to central London due to travel restrictions during the coronavirus pandemic. You can view the images of other festive lights using the link below (the number corresponds to the day in December they appear).
Leicester Square (Westminster).
EL&N Tree of Hope (St. Pancras Station).
Strand (Westminster).
Covent Garden.
Selfridges (Oxford Street).
Four Seasons (Mayfair).
---