The tourist area of Carnaby Street has teamed up with the charity Choose Love for its 2020 Christmas lights. The street, famous as an area for fashion shops, has installed lightboxes along the length showing positive messages.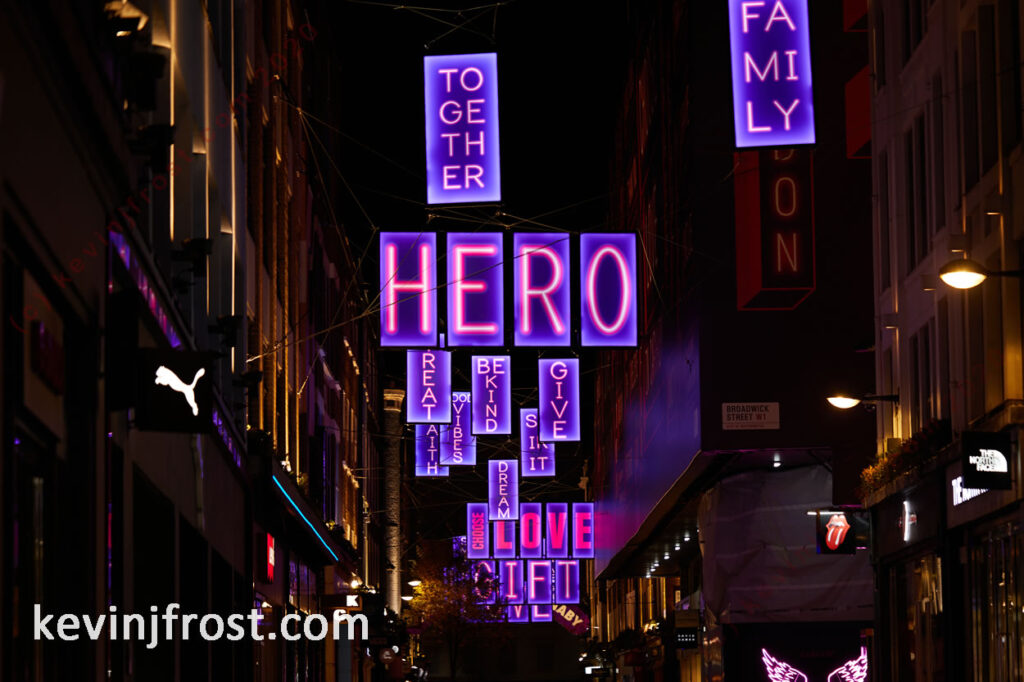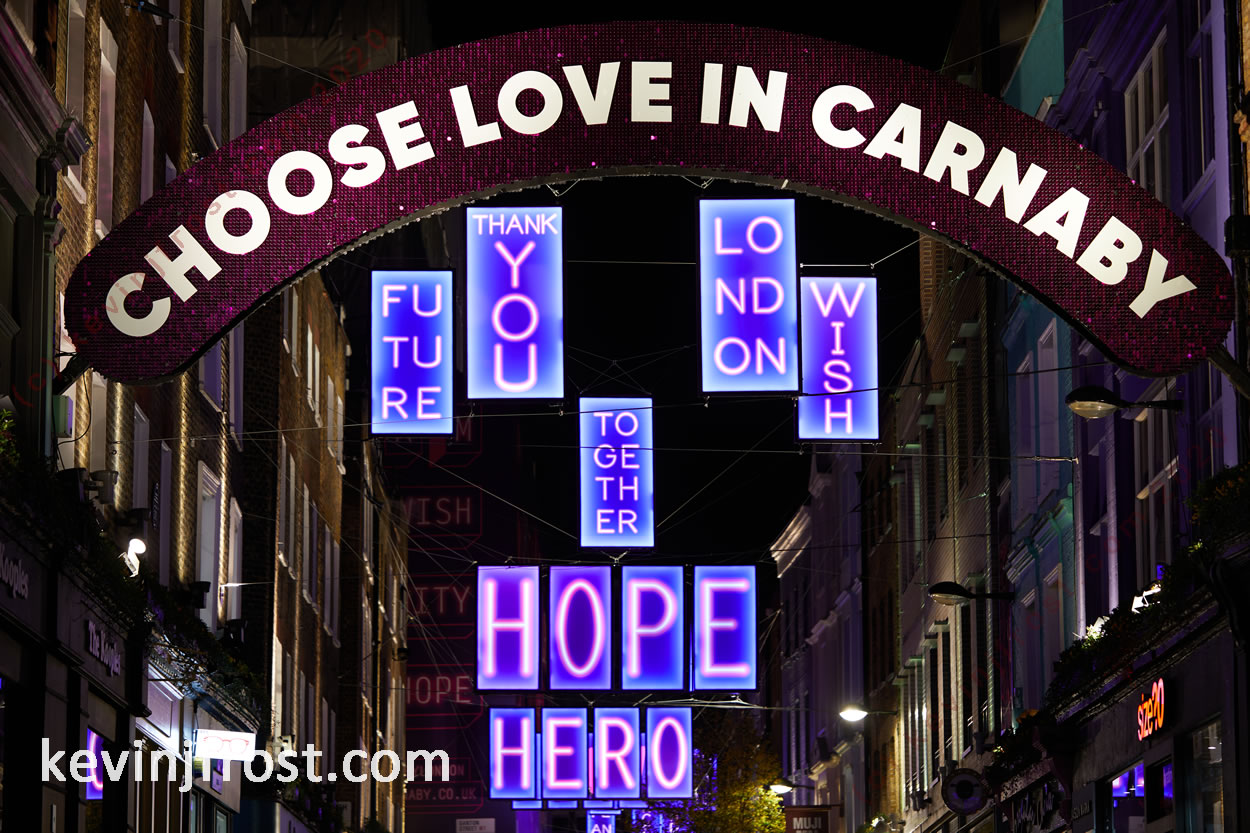 ---
Image information.
Date taken: December 2020.
Address: Carnaby Street, Westminster.
Camera: Canon EOS 5D (Mark IV) with 100mm lens.
---
---
Every day in December 2020 I will be posting images of the best festive lights that I have seen adorning London during my walks. I have been taking these images mainly in on early crisp mornings when i find the light is better and there are less people about to walk past the camera whilst it tripod mounted. Most are confined to central London due to travel restrictions during the coronavirus pandemic. You can view the images of other festive lights using the link below (the number corresponds to the day in December they appear).
Leicester Square (Westminster).
EL&N Tree of Hope (St. Pancras Station).
Strand (Westminster).
Covent Garden.
Selfridges (Oxford Street).
Four Seasons (Mayfair).
---